We finally have some limited progress to report late in July. Hoping soon for some bigger better news!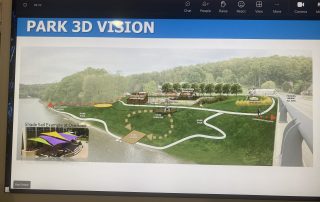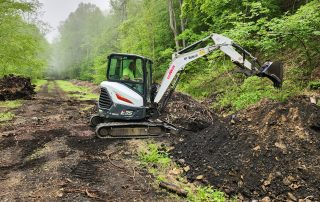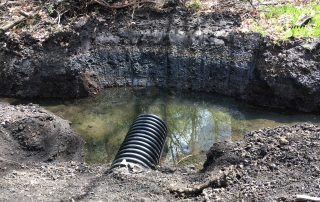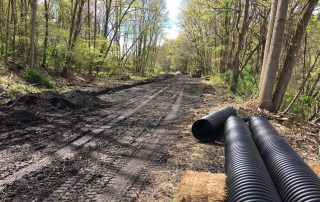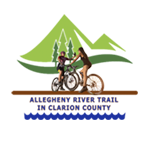 Hello Friends of ARTinCC
There have not been new posts for some time as there has not been much progress for months. In an amazing short time, our volunteers have completed all of the work on the trail which was outside of the DCNR Grant specifications. We cleared all the land, demolished an old building did some rough grading and installed a drainage system over the first mile of trail. We are still waiting for funds to be released from our DCNR Grant so that we might begin the next phase. There will be plenty of fund matching through volunteer work in this phase but we can't start any work until we have the money in the bank.
The Fox-Hunt Municipal Park planning is proceeding. We had a meeting this morning to review the latest iteration of the park plan. There will be spaces for rest and relaxation, a river overlook which could serve as a bandstand, a roofed community space, public art and historical information kiosks. We will have a new paddle sport launch ramp with parking on the lower level. We anticipate a grotto at the river's edge and a walking trail along the river. The upper level north of the old boat launch ramp will greatly expand parking for the trail and overflow for town. There will be fencing separating the trail from the trucking company and a locked gate access for landowners and maintenance vehicles. We will be reaching out to local key players over the next few weeks for their input. After that, we will present a master plan to the public for comment. Then we will set project priorities and budgets. In the meantime, we keep pushing for the DCNR Grant money for the trail to start flowing. There is a mass of red tape to cut through before we can lift a finger! Stay tuned!
Construction engineering and traffic safety controls for trail users crossing Rt 58 are under study right now. We have the first mile toward Emlenton under control and are working on easements with additional landowners.
On the Emlenton end, The Allegheny Valley Trail Authority has already secured a DCNR grant to restore the Richey Run bridge and create ADA compliant access to the trail. We are really looking forward to having this beautiful section along our scenic waterway open for us to come and go between Emlenton and Foxburg.
Please consider volunteering work or materials. All donations and members are welcome.
Our Facebook GROUP has connections to other trail groups, trail users and friends. It is a friendly place to meet, to share experiences and photos along the trails.
Our Facebook PAGE is designed specifically to inform followers about our current projects, progress and immediate needs and to provide information and links to our website for volunteers, membership, sponsorship and donations. We encourage you to take a few minutes to check us out. If you like what you see, get involved. VOLUNTEER. DONATE. Become a member. Become a Sponsor. Welcome everyone! Let's do this!
Share This Story, Choose Your Platform!